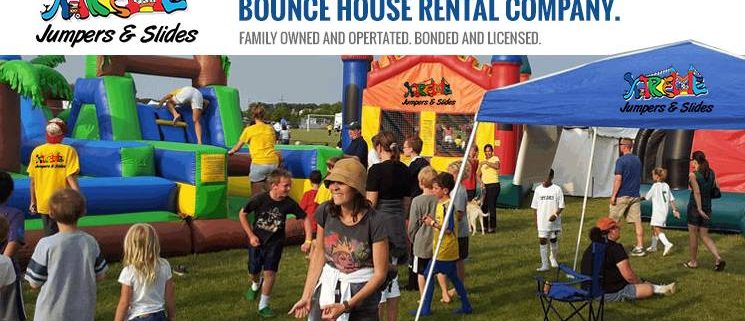 Ever wondered just how safe is your bounce house rental?
When it comes to children's birthday parties, bounce houses and water slides have gained an enormous amount of popularity across the United States.
These inflatable play structures are not just isolated to backyard rentals like the early days of the bounce house. Today, they are used as entertainment at all kinds of events and venues, including churches, schools, corporate events, community events, family reunions, and more.
With the rising demand of bounce house rentals, there are inflatable rental companies opening at a staggering rate across the country. With the increase of bounce house rentals, there is also a notable increase in bounce house-related injuries.
Most Americans hear about this incidents when a bounce house blows away and it is reported by a local or national news outlet. What the general public doesn't hear about are the injuries that do not make the news but occur each weekend across the country.
These injuries can be as minor as a scratch and escalate to more serious injuries such as a sprained ankle or broken arm.
A vast majority of these injuries could have been avoided by hiring the right bounce house company and following some simple rules.
So, let's start with what to look for when hiring a bounce house company. When hiring your bounce house rental company, you want to be sure the company you select is licensed and insured. When the bounce house rental company is insured, it is a benefit, not only to the customer but also to the rental company for liability purposes. It also ensures the rental company is following the proper safety procedures and rules and regulations of the insurance company. Many small bounce house companies will not be licensed and insured simply because of the expense and accountability. Once you have selected your bounce house rental company, the following should be considered and inquired about prior to the hired company leaving after set up.
Proper inflation: If the unit sags or will collapse in the middle when pushing on the corner pillar, there is not enough air being pushed into and held by the unit.
Proper anchoring installation- At the corner of every bounce house, there are anchoring straps. For grass setup, each corner strap should be anchored using a 12-inch stake, preferably made of rebar. Note: Pay attention to small plastic stakes, which are not designed to anchor the bounce house.
For concrete setup, each corner anchor point should have a 50 lb sandbag attached.
The condition of the unit- Check netting for big holes or large tears.
Ground Levelness- An ideal set up is on level ground. A slight grade or slope is acceptable but must be almost unnoticeable.
Power/ Electricity- Make sure a 12 gauge extension cord is utilized and the power supply is not overloaded.
There are also many injuries that are no fault of the rental company. These injuries can be greatly reduced when these simple rules are followed:
Adult Supervision is a must!

All loose clothing, jewelry, glasses, etc. should be removed. Clothing should be tied when necessary.

Same sized and aged children should use the bounce house.

No flipping, climbing the netting, or extreme horseplay allowed.

Be vigilant to weather and winds approaching 15 mph. Deflate bounce house immediately.
These simple steps in the bounce house rental company hiring process, as well as supervision during the event, will help ensure your party is safe and fun for all.